We can propose a variety of facility plans such as self-consumption system for factory, an open-air power generation facility utilizing the idle land, solar carport using the parking space, or solar sharing system (solar power generation and farming at the same time on the farmland).
Fukushima Prefecture
Ibaraki Prefecture
Saitama Prefecture
Chiba Prefecture
1.PROJECT PLANNING
・We also propose solar facilities such as mega solar for idle land regardless of capacity or mega solar facilities that require special high-voltage interconnection or 50kW middle solar power generation facilities that are easy to implement.
・For residential use, we will also carry out a long-term repair plan in consideration of roof waterproofing and the load on the frame.
・We will make plan according to the shape, location, and other various conditions of the land and the characteristics of the area.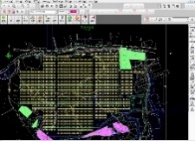 2.DESIGN AND CONSTRUCTION OF THE POWER PLANTS
・Thorough support for design of the facility, material procurement, construction of the plants, and maintenance
・Obtaining various licenses and permits (Conversion of Agricultural Land, Forest Development, Landscape regulations)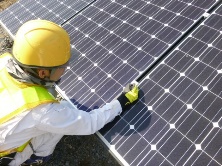 3.MAINTENANCE
→Periodical check (Establish the maintenance system that can rapidly respond to the emergency)
Inspection engineers takes aerial photographs using drone, and check abnormalities of the solar panel, identify the defected panel using fault-discovery tools.
(Detecting the hotspot by the thermostat camera).

→Provide the facility maintenance system by remote monitoring
-Established maintenance system to respond quickly in case of emergency.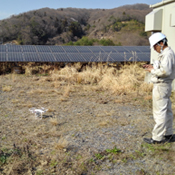 ★These processes are complicated for the contractors who do not have certain knowhows.
★Contact us and we will provide you the best solutions from our rich experience in the area. We can reduce the risk for designing, procurement, construction, namely the construction mistakes, surge of the material price. We have a track record of designing, construction and operations of more than 20MW capacities of solar power plants.